Introduction to
Activity Report 2020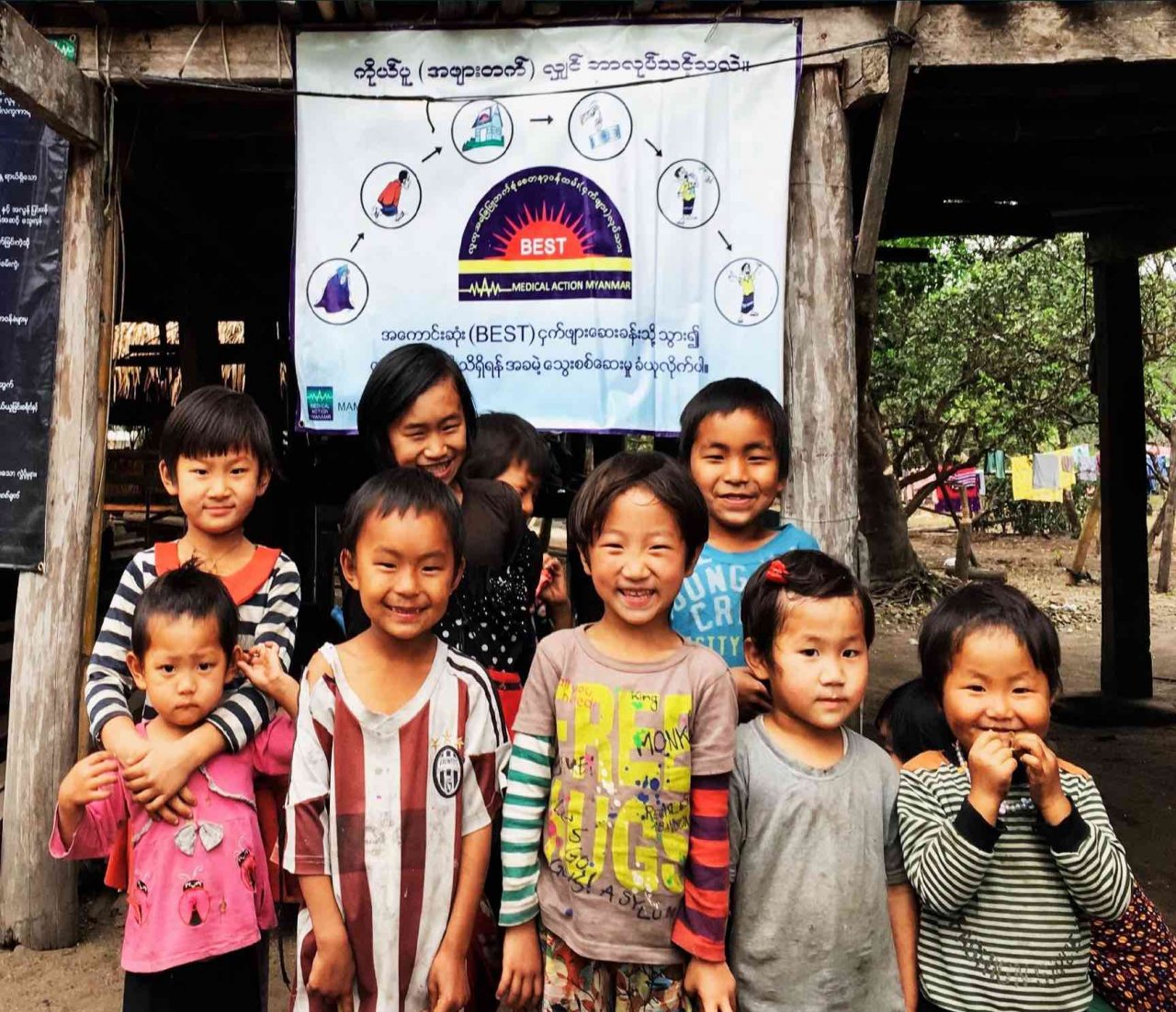 Dear friends and donors of MAM,
Hereby the 2020 activity report. 2020 was not an easy year. Many people had no access to health care because of COVID fear and/or COVID restrictions. MAM kept all clinic and community health volunteer activities open the whole year and still managed to conduct over 1 million patient consultations. We increased food distributions substantially, as many lost their jobs because of COVID and the lockdown.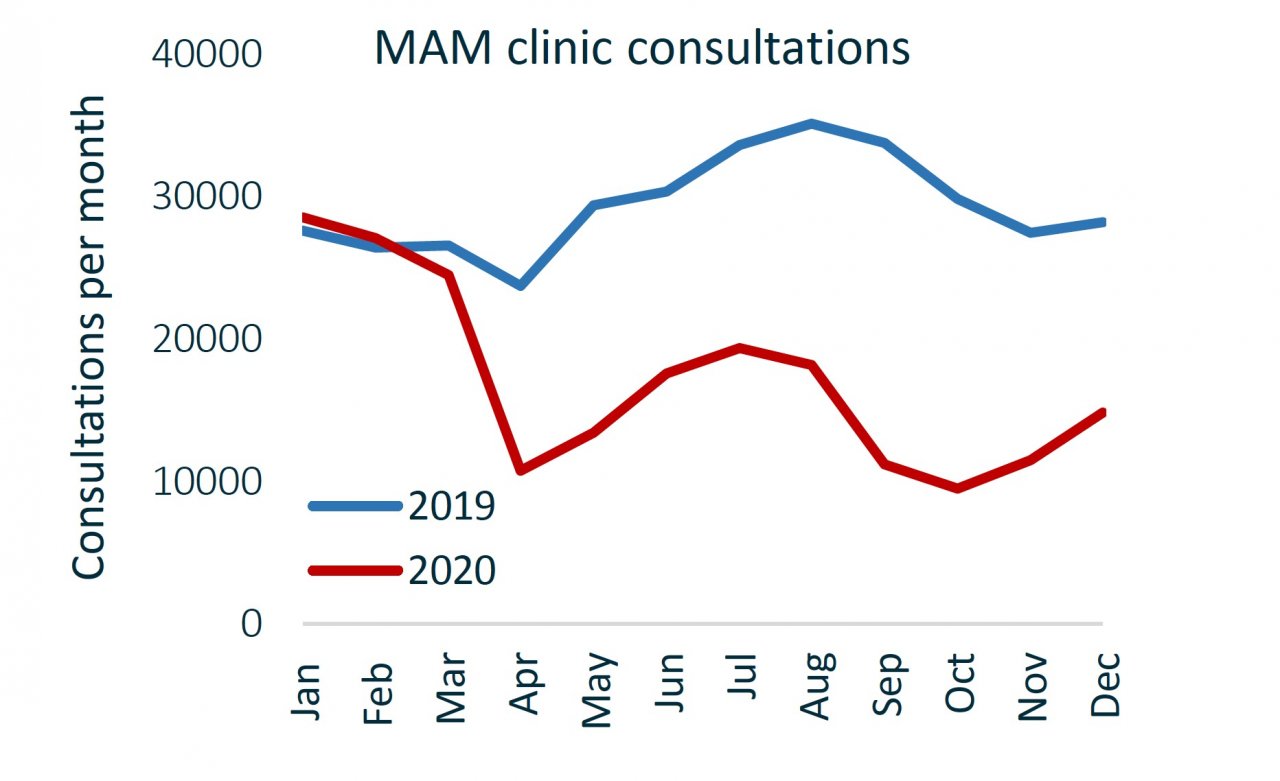 Clinics. After the first COVID-19 cases, clinic teams were re-arranged. We intensified infection control and created 'Fever Corners' to screen and separate potential cases. Nevertheless, the uptake of clinic services decreased, as patients were afraid to visit clinics and some areas were 'locked'.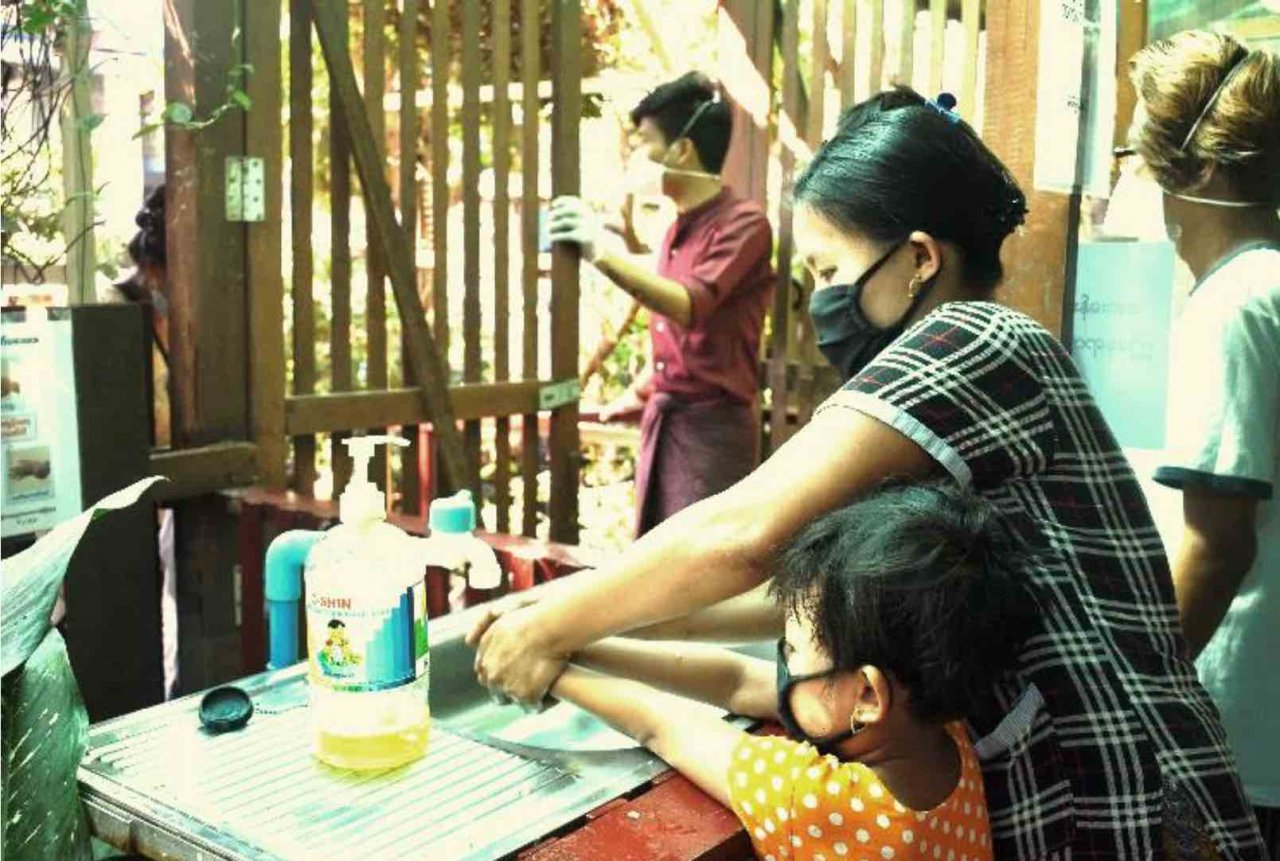 In particular, for people who had fever and cough were reluctant, possibly out of fear that they would be put in quarantine. This is most harmful for people who might have TB. When they avoid health services and don't get treated, they can spread TB to their family. We communicated that activities were ongoing but with limited success.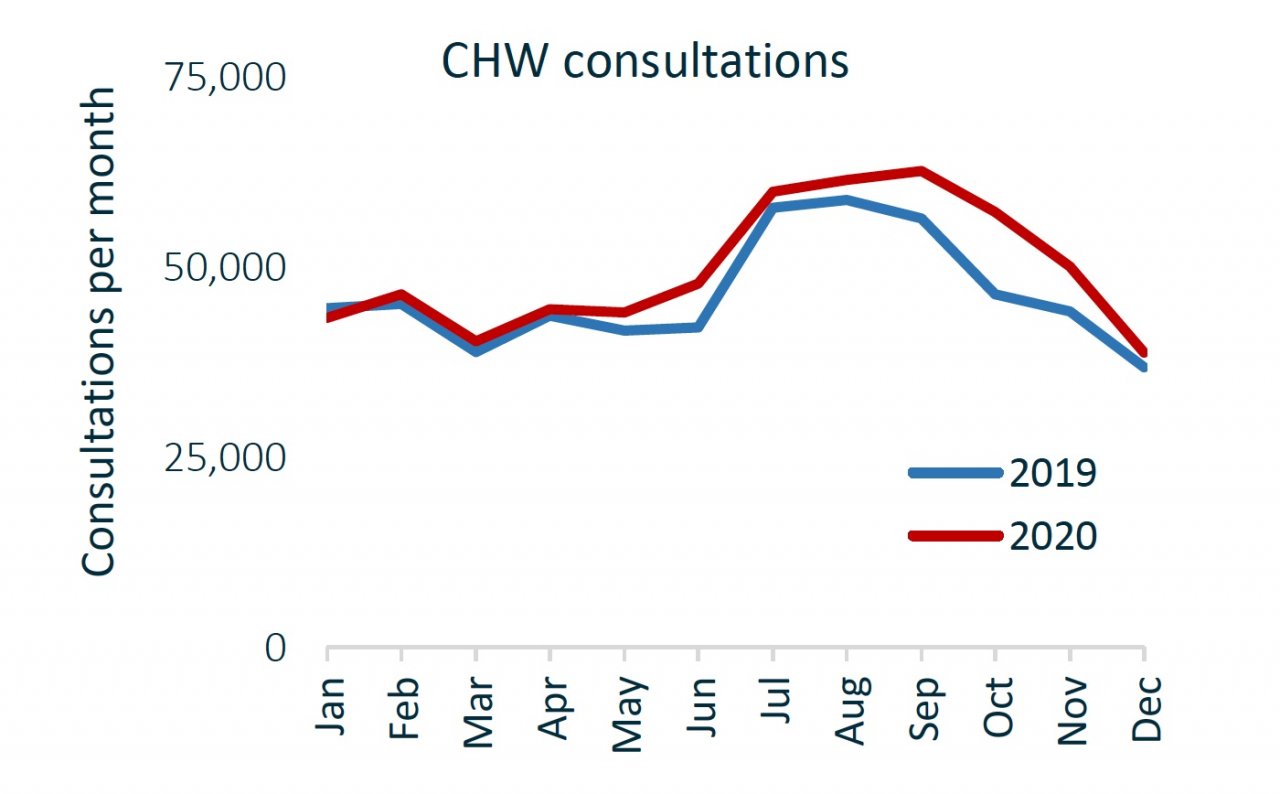 The Community Health Workers in remote areas conducted 848,418 consultations. Community based health services appeared "COVID resistant". To make sure that CHWs did not run out of supplies, as a result of 'lock-downs', we provided them with a large stock of tests and medicines. 
Only the hospital referrals decreased as patients were reluctant to leave their village. Only after several months, the referrals of severely ill patients normalized.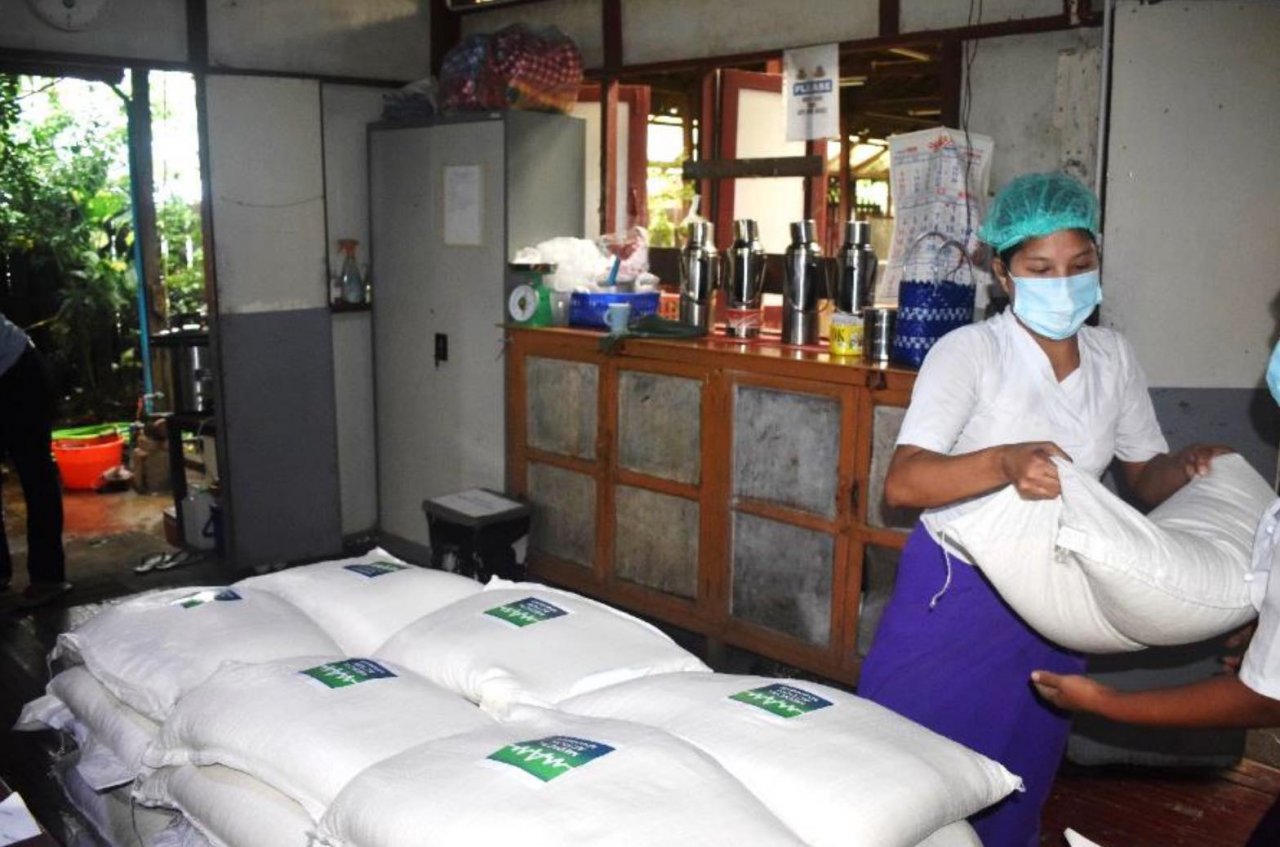 If 2020 was difficult, 2021 is already more difficult. After the military takeover all hospitals have been closed (for the past 4 1/2 months!). Vaccination programmes have stopped. And COVID is rapidly finding its way into Myanmar. A perfect (COVID) storm for a country where the health system has all but collapsed. This will be far too big for us. But we will try to do our best to do something substantial.
Thank you for your ongoing support. With best wishes from the MAM team.