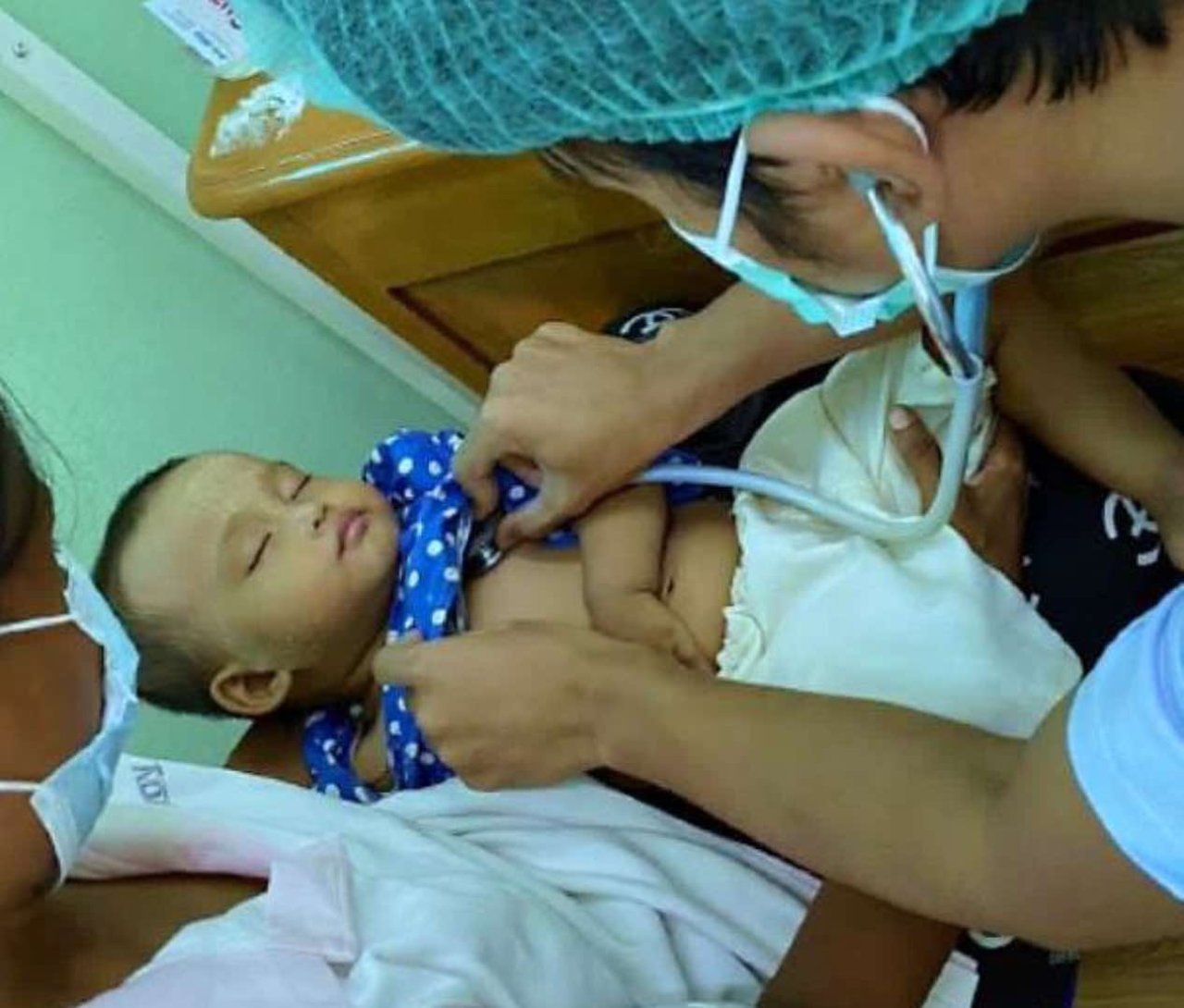 Main Events in 2022
MAM supported 
18 clinics and 2,410 village health workers (VHW) 

1,623,154 patient consultations 

Malaria. 322,665 patients tested, 24,393 treated 

Tuberculosis. 16,184 tested, 3,092 patients treated 

HIV. 16,921 persons tested, 5,170 on treatment 

58,480 family planning consultations 

451 severe COVID patients treated 

183,736 people were provided with food and other supplies since the 2021 crises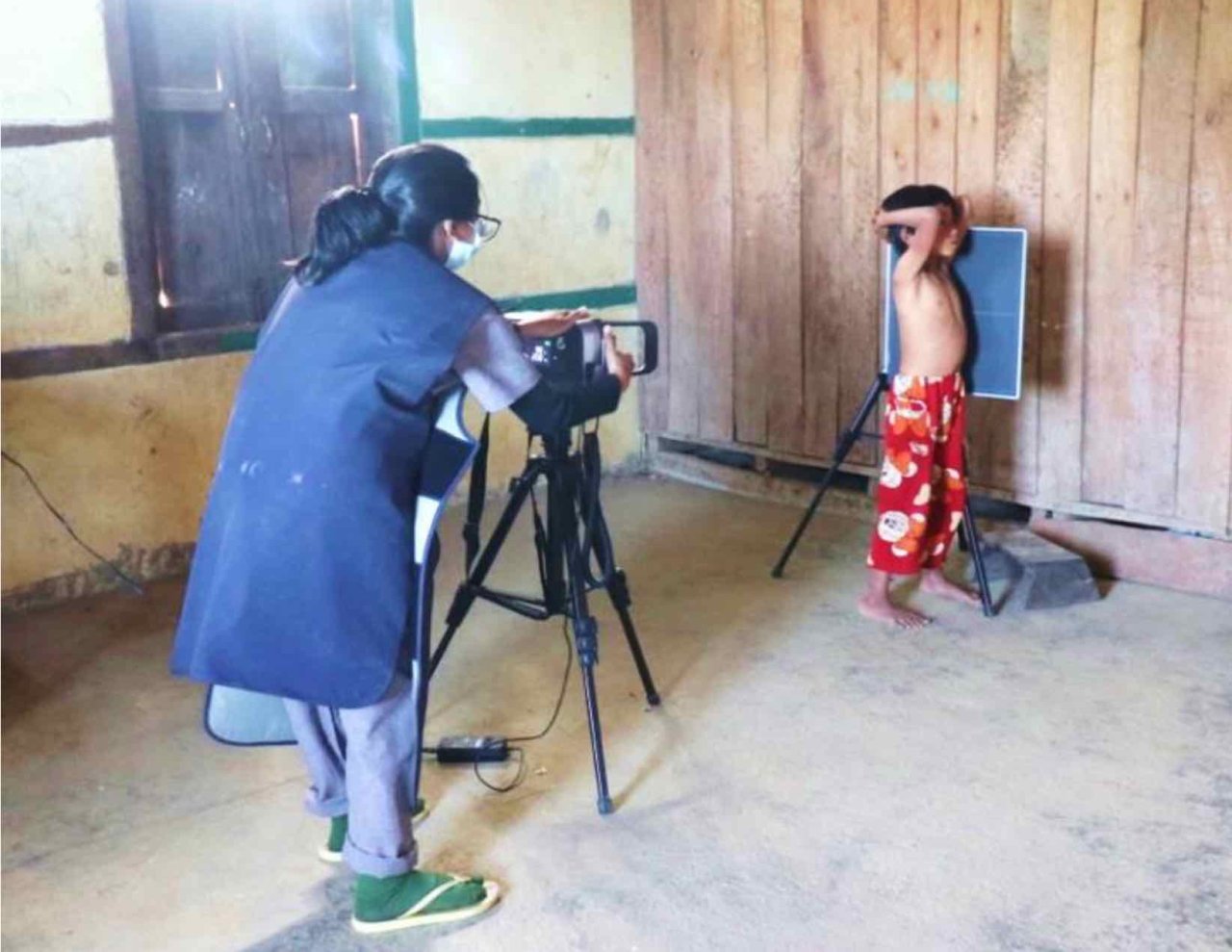 Tuberculosis also suffered severely from the crisis.
Patients suspected of TB were more reluctant to be referred to a hospital in 2020 and 2021, for fear of COVID or violence on the road. Referrals decreased dramatically (graph below).
As TB patients delayed their referral, they increase transmission and in 2022 we saw a substantial increase of patients with confirmed TB.
The death rate of TB patients also increased from 5.3% in 2019 to 8.9% in 2021, which is likely the result of delayed diagnosis and treatment.
This is a very serious development.
TB caused approximately 25.000 deaths per year in Myanmar.
This will now likely increase.
To deal with this we started to introduce MAM mobile TB teams to diagnose TB in remote communities in the far North in 2022.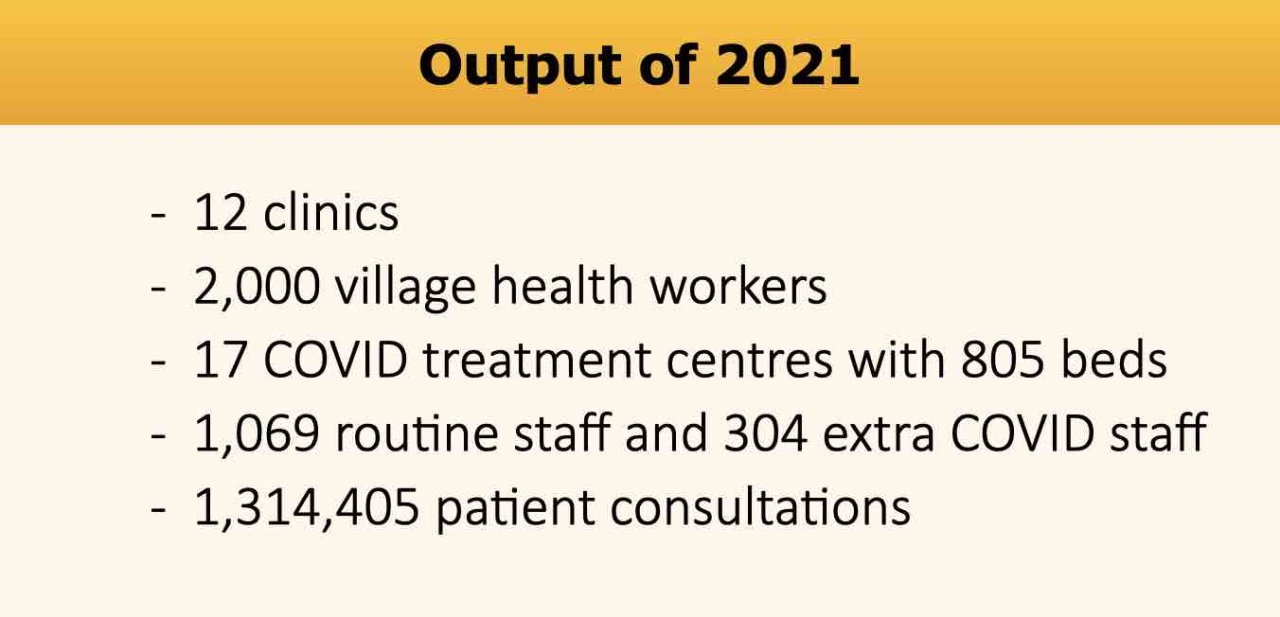 Dear friends and donors of MAM,
The year 2021 was exceptionally difficult because of 2 major events:
On the 1st of February the military took over power from the government, followed by large demonstrations, a country-wide "civil disobedience movement" (strike) and wide spread violence.
In July, this was followed by a massive COVID-19 outbreak. Besides serious consequences for security and the socio-economic situation, these events had a major impact on health.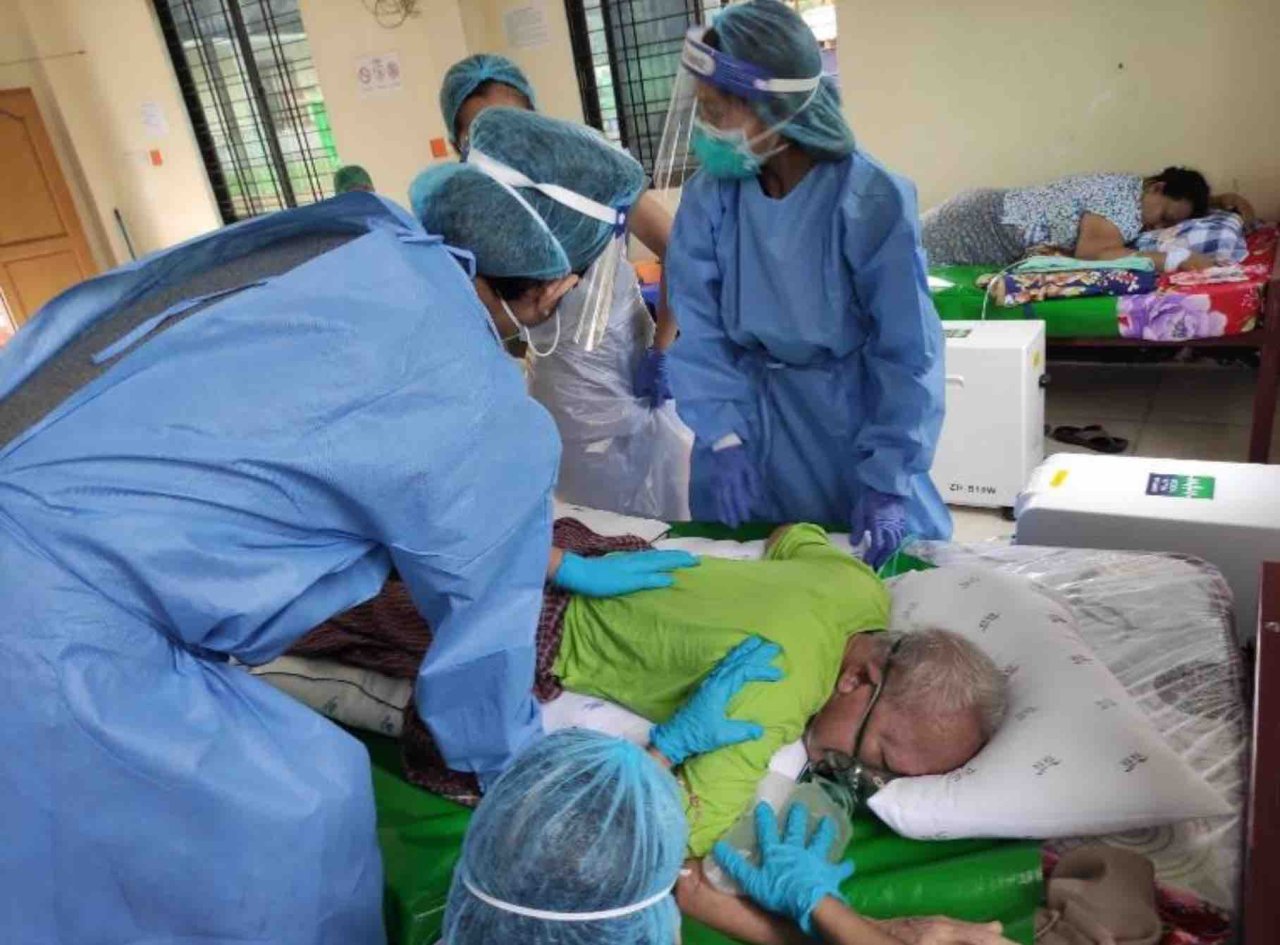 Medical calamities. A large part of the government health staff joined the strike and, as a consequence, most hospitals were, and still are, not or only partially functioning. Many patients could not get admitted to a hospital for emergency care or surgery (!) and some patients on long-term treatment (HIV, TB), could not get access to treatment. This was an acute medical crisis. MAM continued to supply medical services, but our services are, of course, limited. 
COVID outbreak. On top of this very bad medical situation, COVID struck with a very severe outbreak. Myanmar's population had very low COVID immunity at the start of this wave. The vaccination coverage was low (3%), and the population acquired little natural immunity from earlier waves, which were very small. The highly infectious COVID delta variant could spread extremely fast with dramatic consequences. Any country would have a very serious problem to deal with an outbreak of this proportion. The weakened medical system made it worse.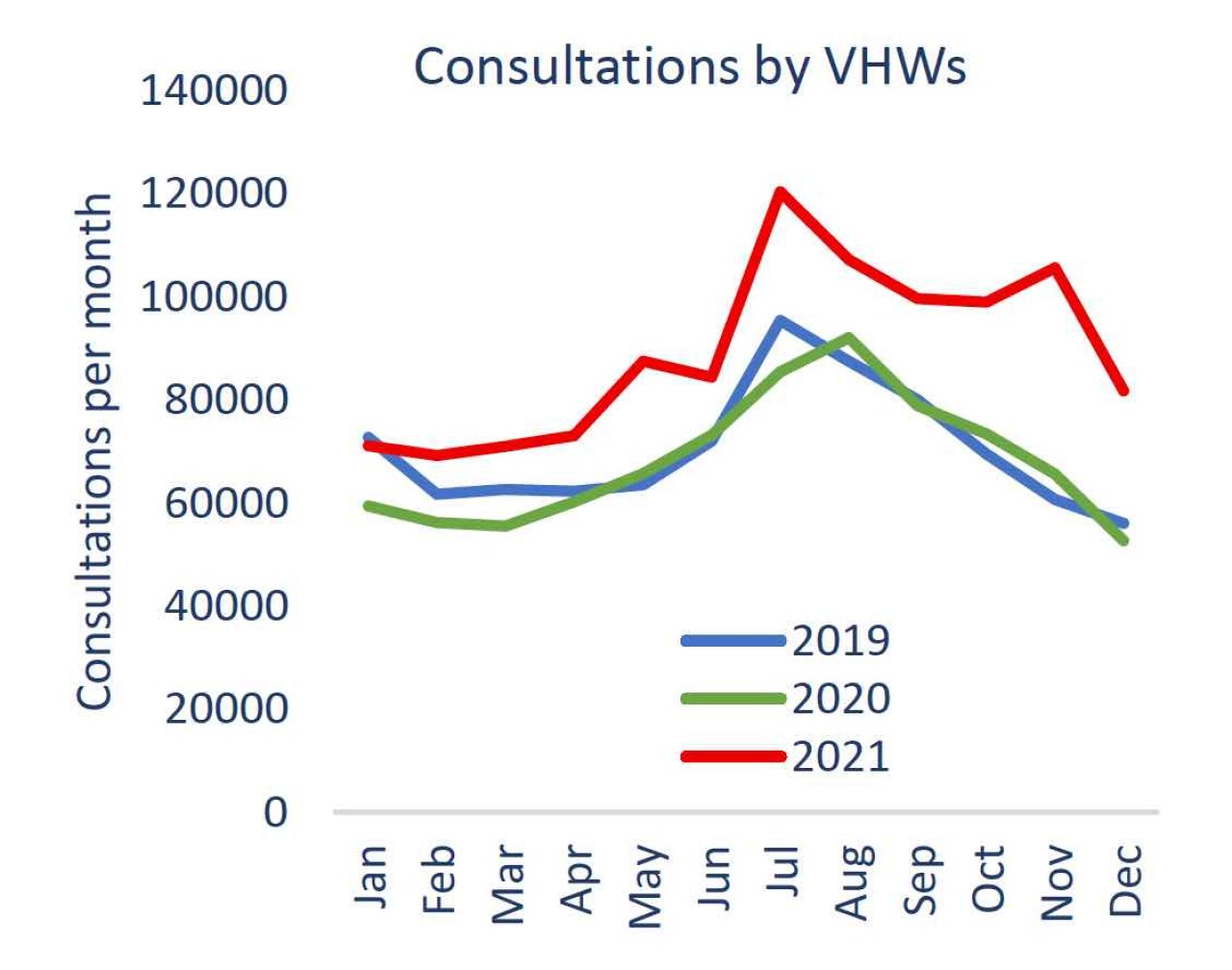 Village Health Workers (VHWs). 
The number of VHW consultations in 2021 was over 1 million. This was a substantial increase compared to previous years and the community based services appeared to be "COVID and security threat resistant".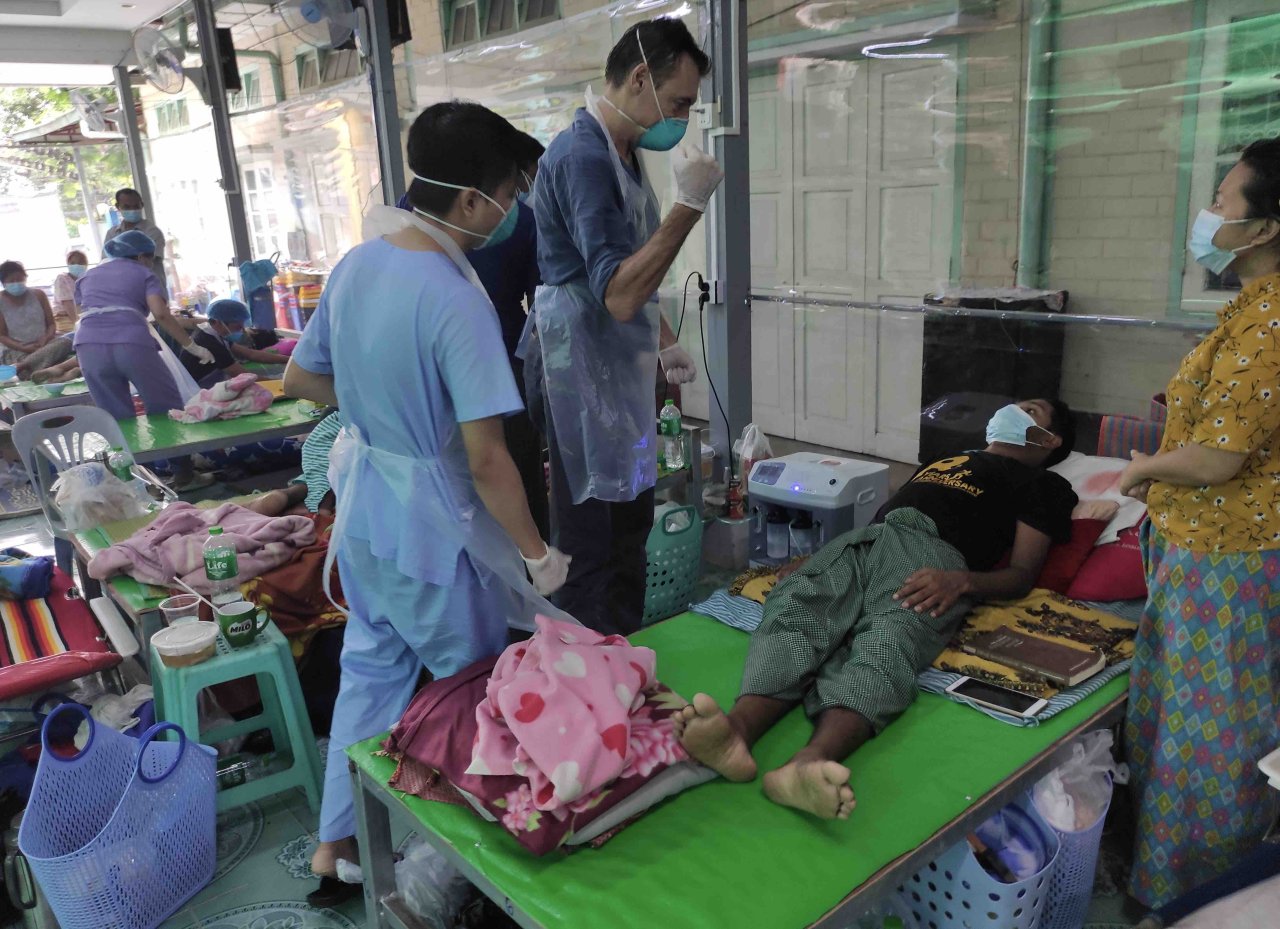 To make sure that the village health workers did not run out of supplies, as a result of 'COVID lock-downs' or travel restrictions due to armed conflict, we provided them with a large stock.
However, referrals of severely ill patients or suspected TB patients, to the nearest hospital, were severely affected.
For fear of COVID or violence, patients did not dare to leave their village, therefore risking that their condition worsened. An unknown number of people have died as a result.