20 year old woman with a Mycetoma
A 20 year old woman, from a remote village in North West Myanmar, was seen by one of the community health workers with a very large swelling on her right foot. The swelling had grown over the past 5 years and the foot had such a bad smell that the girl had to live separately and was in social isolation.
She had visited the local hospital 8 times without success. Unfortunately the hospital visits were expensive (high transport and treatment costs) and the family was now seriously indebted. Conservative treatment was not an option anymore as the infection (a Mycetoma) was too far gone. MAM decided to support the only treatment possible: an amputation and a below-knee prosthesis.
All costs, hospitalisation (84 days), food, prosthesis, transport was paid. MAM also refunded the debts the family had encountered, because it would have been impossible for this poor family to ever pay these back. The young woman can now fully function, she is helping the family with farming and is finally out of social isolation.

An afternoon of fun for all the children who use the HIV services at the Tun clinic (Shwe Pyi Thar township) to meet and play.
Thi da Aye (31) visits the Tun clinic in Shwe Pyi Thar township for her regular check up, today including an eye examination with Dr Yee.
She is HIV positive and on ART and is also on treatment for TB.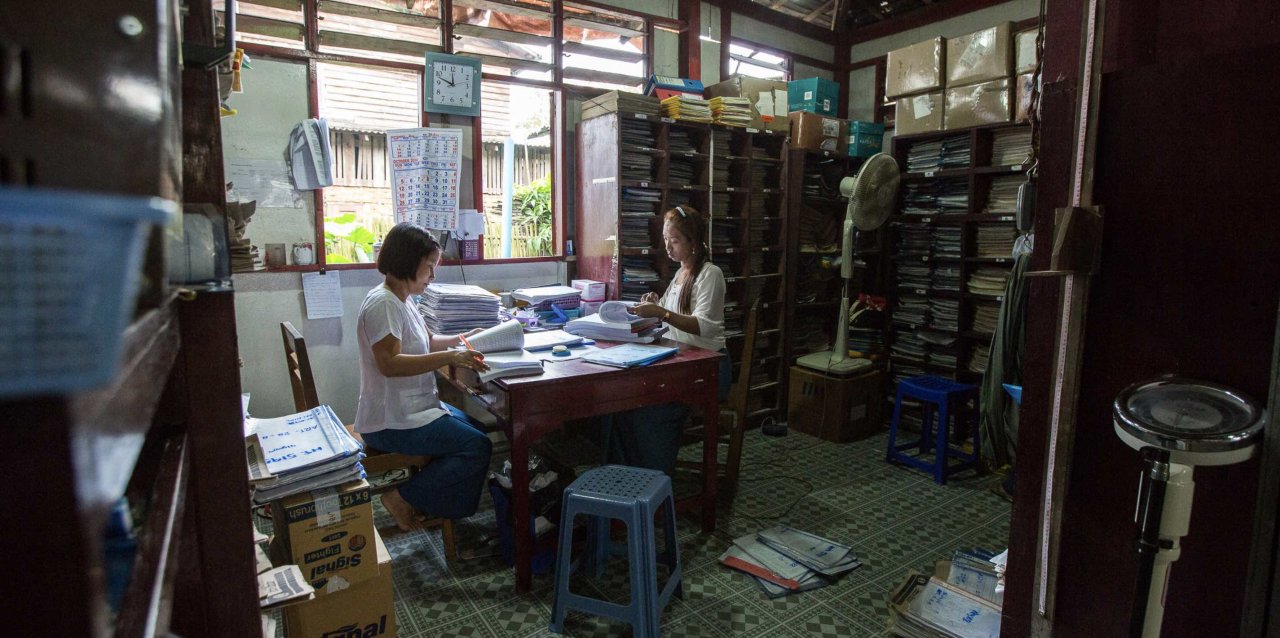 The reception at Thazin clinic, the first of Medical Action Myanmar's clinics and operational since 1994, provides vital medical services to Hlaing Tha Yar township on the outskirts of Yangon.
Services range from sexual and reproductive health, HIV testing and treatment, to treatment of malaria and tuberculosis (TB).
Peing Peing, a Peer Educator, talks to women visiting the Thazin clinic.
The clinic has an outreach programme to encourage sex workers to attend the clinic for regular screenings for STIs including HIV. This includes a dedicated waiting area which is comfortably set up with coffee and noodles are served. This makes for a positive experience for anyone attending and provides a space to relax, chill out and share time with each other. The aim is to "make it their home" so they visit regularly, ideally every month. They have a trained peer educator who used to be a sex worker and she overseas the outreach programme. This programme includes making a payment to women who recruit new patients and bring them to the clinic.