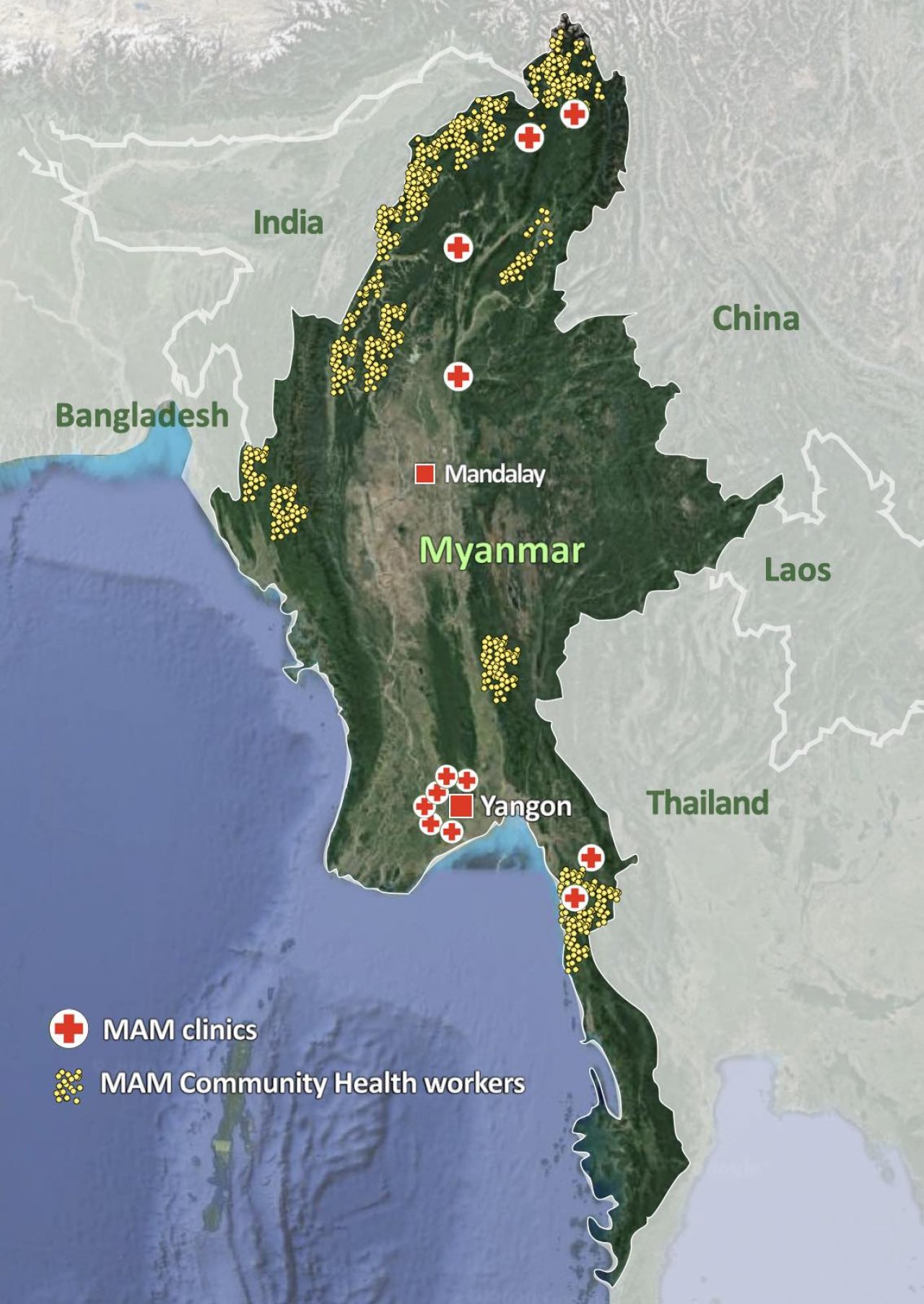 Clinics
In 2009 MAM started in 1 clinic in Hlaingthayar, a peri-urban slum area of Yangon. Since then we expanded to 12 clinics across Myanmar providing a wide range of medical services for patients with HIV, TB, Hepatitis, Reproductive Tract Infections and Malnutrition, integrated in Basic Health Care services.
Community Health Workers
In 2011 MAM started to train Community Health Workers (CHWs) in remote and hard-to-reach villages. We are now supporting a network of 2,100 Community Health Workers who provide community based health care, focusing on malaria, TB and basic health care.
Severely ill patients are referred to hospitals. Due to the remoteness transport costs and medical services are too expensive for the villagers and are covered by MAM.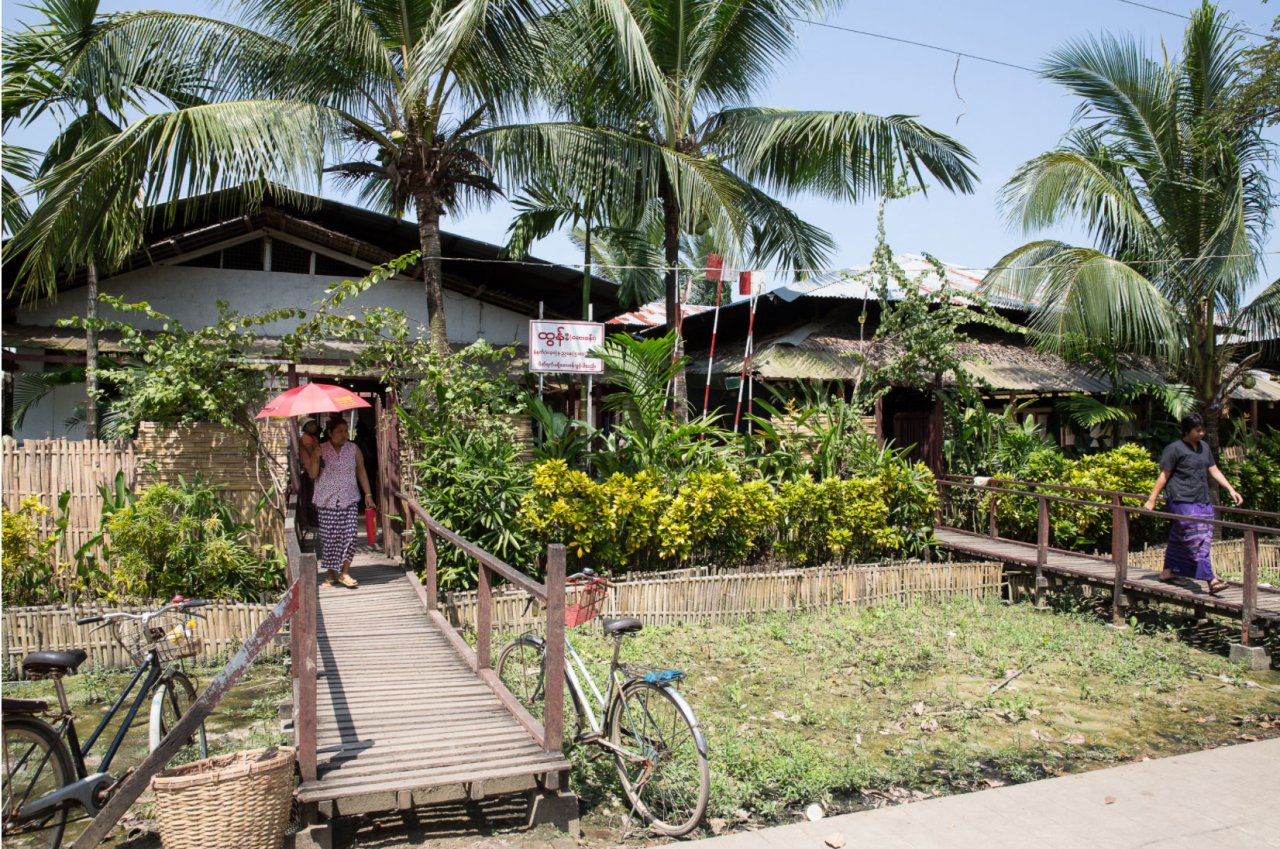 Thazin clinic, the first of Medical Action Myanmar's clinics and operational since 1994, provides vital medical services to Hlaing Tha Yar township on the outskirts of Yangon
Services range from sexual and reproductive health, HIV testing and treatment, to treatment of malaria and tuberculosis (TB).